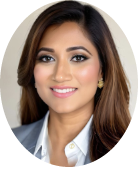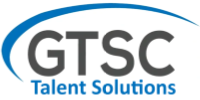 You can also send your resume to BSanger@gtsc.com and say REGISTER ME!
Registering for an event gets your resume to all participating recruiters even if you cannot attend on Wednesday.
You can also send your resume to BSanger@gtsc.com and say REGISTER ME!
Preregistration gets your resume to employers even if you cannot attend.
GTSC Career Days with Suzan Jawed are sponsored by GTSC Talent Solutions (GTSC-TS).
GTSC Careers Day is open to all professionals … and to employers that hire them.
GTSC-TS provides recruiting services (headhunting, staffing, bid support, hiring campaigns).  
Suzan is GTSC-Talent Solution's (GTSC-TS) Senior Talent Recruiting Partner. Someone you should know. Connect on LinkedIn: https://www.linkedin.com/in/suzan-jawed-wali-0b832b9/ … 
Q: Who should attend these events?
A: Enterprise information-centric professionals across the USA. Subject Matter Experts (SMEs) that use tools and technology but generally are NOT technologists themselves — but STEM professionals always welcome!
…… Enterprises run because many kinds of information-centric professionals are central to their workforce: acquisition, administration, analysts of all kinds, business processes, cyber, customer service, finance, help desk, human resources, information assurance, legal, logistics, linguists, project management, and so much more.
Q: Are STEM professionals part of the event audience?
A: Yes, absolutely. There can be no enterprise without the technologists that make data flow, keep it flowing and protect it. That said, there are many STEM fields that are not technologists and they often find few jobs at career events: business finance, mathematicians, statisticians, policy analysts, CRM and informatics, smart logistics, and many more such fields.
Q: Are event participants required to have a US government security clearance?
A: NO! … Event participants must be US-workforce eligible. Jobs requiring security clearances are welcome … but truth be told: any company with ONLY Top Secret-SCI jobs and/or a polygraph requirement should seek out career fair event providers like TechExpoUSA.com, who does an outstanding job of attracting a difficult-to-recruit cleared workforce. 
FYI: All events advertised across the BillGoldenJobs.com and IntelligenceCareers.com network … reaching a global audience of US information-centric professionals WITH and without US GOV security clearances. GTSC Talent Solutions, a GTSC company, manages and purchases advertising as appropriate to the kinds of jobs being offered in upcoming events.